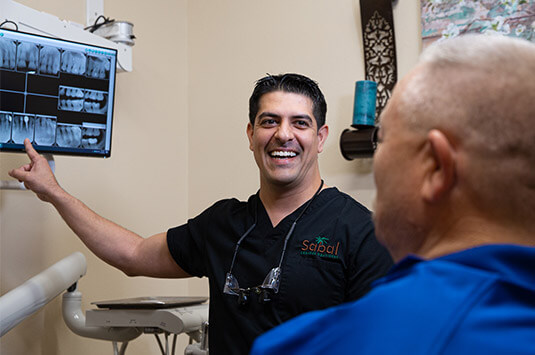 Enjoy Simple & Stress-Free Dentistry
At Sabal Dental, our Texas hospitality is showing! We make every visit to our practice as pleasant as possible by focusing on simple, patient-focused solutions and comprehensive care. With specialists like periodontists, endodontists, and anesthesiologists, outside referrals are rare. Your comfort is important to every South Texas dentist here, and we show it in numerous ways, like our Oraqix pain-free method of numbing your mouth. We keep your care as convenient as possible too, with on-time appointments and electronic claims processing.
For simple and stress-free dentistry, call the Sabal Dental location that is most convenient to you.
We're Here for You
Visit One of Our Locations